Aloft Cancun Hotel: A Luxury Haven in the Mexican Caribbean
Looking for a unique experience in Cancun that combines comfort, style and accessibility? The Aloft Cancun Hotel offers you an unforgettable stay that combines the best in accommodations and transportation. The Aloft Cancun Hotel is an oasis of elegance and entertainment located in Cancun's spectacular Hotel Zone. This internationally renowned hotel offers a unique experience for travelers seeking luxury, comfort, and an unparalleled location.
Modern accommodations and avant-garde style
Aloft Cancun Hotel is an oasis of modernity in the heart of this vibrant city. With contemporary design and meticulous attention to detail, the hotel welcomes you to a space where style meets comfort. Rooms are designed to meet the needs of today's traveler, offering luxurious amenities to make you feel right at home.
From the breathtaking views to the comfortable beds and state-of-the-art amenities, every aspect of the Aloft Cancun Hotel is designed to provide you with an exceptional experience. Whether you're here to relax on the white sandy beaches or explore the rich local culture, this hotel will be your sanctuary after an adventurous day.
Aloft Cancun: Where Innovation and Charm Unite in an Unforgettable Story
Part of the Marriott International chain, Aloft Cancun has been delighting guests since its opening. This modern hotel has earned a reputation for its avant-garde design and cool, relaxed atmosphere. It offers an exceptional stay for both business and leisure travelers.
Explore every corner of this unique destination
Aloft Cancun Hotel is located in the heart of Cancun's Hotel Zone on Boulevard Kukulcan Km 9, Manzana 51, Lot 4, Hotel Zone, 77500 Cancun, Quintana Roo, Mexico. Its strategic location puts you just minutes away from white sand beaches, shopping malls, restaurants and nightlife.
Aloft Cancun Hotel also features 177 stylish and contemporary guest rooms designed to meet the needs of the modern traveler. Facilities include an infinity pool with panoramic views of the Caribbean Sea, a fully equipped fitness center, a game room, and several dining and bar options to satisfy all culinary tastes.
Rates adapted to all budgets
Aloft Cancun Hotel room rates vary by season and room type. You will find competitive rates ranging from standard rooms to deluxe ocean view suites. It is recommended that you check the hotel's official website or contact the reservations team for up-to-date information on rates and special offers.
Frequently Asked Questions for a Surprise-Free Experience
How many restaurants does Aloft Cancun Hotel have?
The hotel has three restaurants: Nook Restaurant, serving breakfast, lunch and dinner; W XYZ Bar, serving craft cocktails and appetizers; and Re:Fuel, a 24-hour grab-and-go restaurant.
How many rooms does Aloft Cancun Hotel have?
Aloft Cancun Hotel has 177 rooms and suites, all designed with a modern and elegant touch.
How much does it cost to stay at Aloft Cancun Hotel?
Rates vary by season and room type. We recommend that you check the official website or contact the hotel for the most up-to-date rates.
The Aloft Cancun Hotel is a premier destination in the Mexican Caribbean offering luxury, entertainment and an unbeatable location. Whether you're planning a family vacation, romantic getaway or business trip, this hotel has everything you need for an unforgettable stay in Cancun.
If you would like additional information or need assistance getting to the Aloft Cancun Hotel, we invite you to contact us via WhatsApp or by phone at Cancun Paradise Transfer. We are here to help you plan your stay and make sure your Cancun experience is one to remember.
Location: Boulevard Kukulcan, Km 9, Manzana 51, Lot 11-02, Hotel Zone, 77500 Cancun, Quintana Roo, Mexico.
Telephone Number: +52 998 848 9900
State of the art accommodations:
-Spacious, contemporary rooms with spectacular ocean or lagoon views.
-Modern amenities include flat-screen TVs, high-speed Internet access, and ultra-comfortable beds.
Explore and enjoy:
-Outdoor pool overlooking the ocean.
-Well-equipped fitness center to keep you active.
-XYZ® Bar for cocktails and evening entertainment.
–Re:Fuel by Aloft®, our 24/7 option for quick snacks and drinks.
-Live entertainment and exclusive events.
Strategic Location: Aloft Cancun Hotel is just minutes away from Cancun's most exciting attractions, including nightclubs, restaurants, shopping malls, and Mayan archeological sites.
Events and Meetings: Our facilities are ideal for business meetings and social gatherings. We offer versatile spaces and personalized services.
Commitment to Sustainability: At Aloft Cancun, we take pride in our commitment to the environment. We implement sustainable practices throughout our operations.
Reservations: To make a reservation or for more information, please contact our concierge team or visit our website.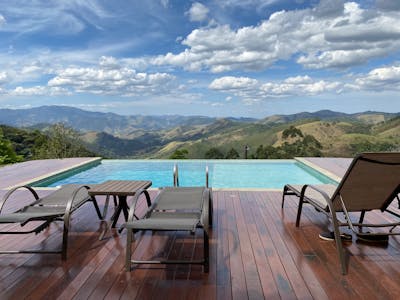 Cómo llegar al Hotel Aloft Cancun